I don't care how big a company is, or how many followers a blog has, chances are that they will be using WordPress along with the other 33% of the internet.
The beauty of WordPress is that allows to anyone to get up and running with a website without being a programmer. A big reason that this is possible is because of the 50,000+ plugins available for download on the WordPress Plugin Directory, allowing users to enhance their WordPress sites with added features and functions. These plugins are designed to eliminate the need for a professional programmer, as well as reduce the costs of building your own website from scratch
These are great, but the downside is that the more plugins you have, the slower your website can become. And since there is nothing more unprofessional than a website that won't load half its content, you've got to be careful and choose wisely when selecting plugins for your site.
Now, rather than have you try and work your way through the 50,000+ plugins available, I've created this list with the 10 Most Important Plugins for WordPress websites in 2019 (P.s. Some of the links below are affiliate links which I get a small commission from. Feel free to use them or not!)
1. YOAST (SEO)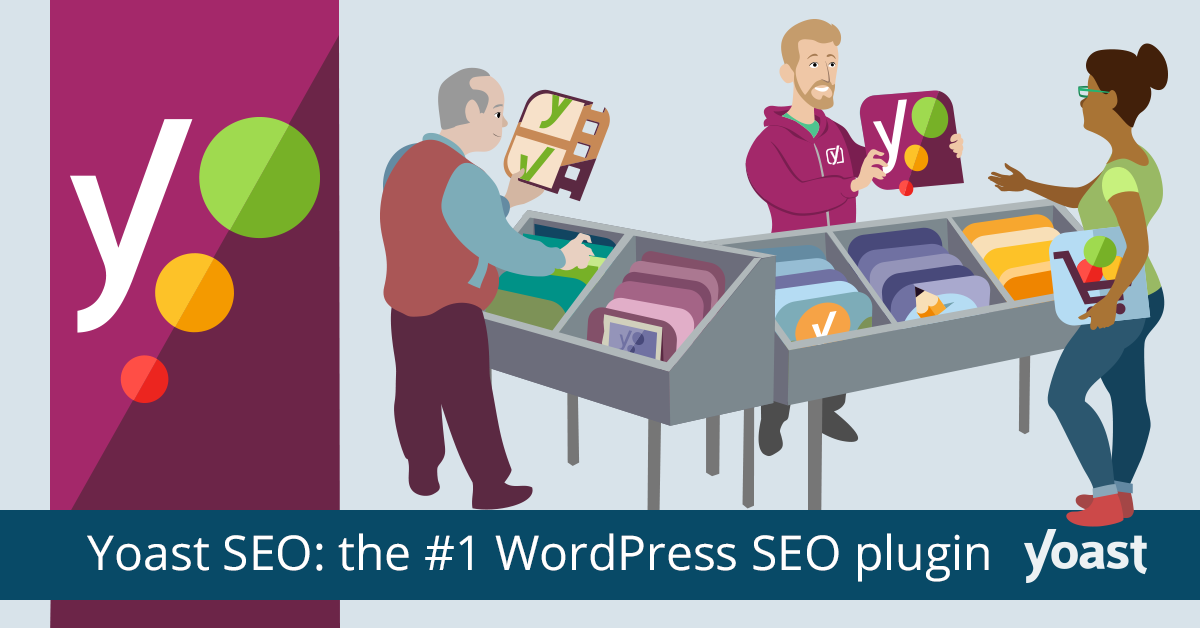 No matter how much experience you've got with websites I bet you've heard of SEO, even if you don't know what it is. SEO stands for Search Engine Optimization, which essentially means that you want to make your website easier Google to put you higher up in the search rankings for specific phrases. This will in turn help you get more visitors to your website.
Yoast SEO is one of the most popular WordPress plugins of all time. In my opinion the Yoast plugin offers the most comprehensive solution and tools to help you improve the SEO of your website.
It helps you add meta tags, generate sitemaps, connect your site to Google Search Console, optimize it for social media, and more.
The free version of Yoast will be more than good enough for most small to medium sized companies.
2. WP ROCKET (Speed)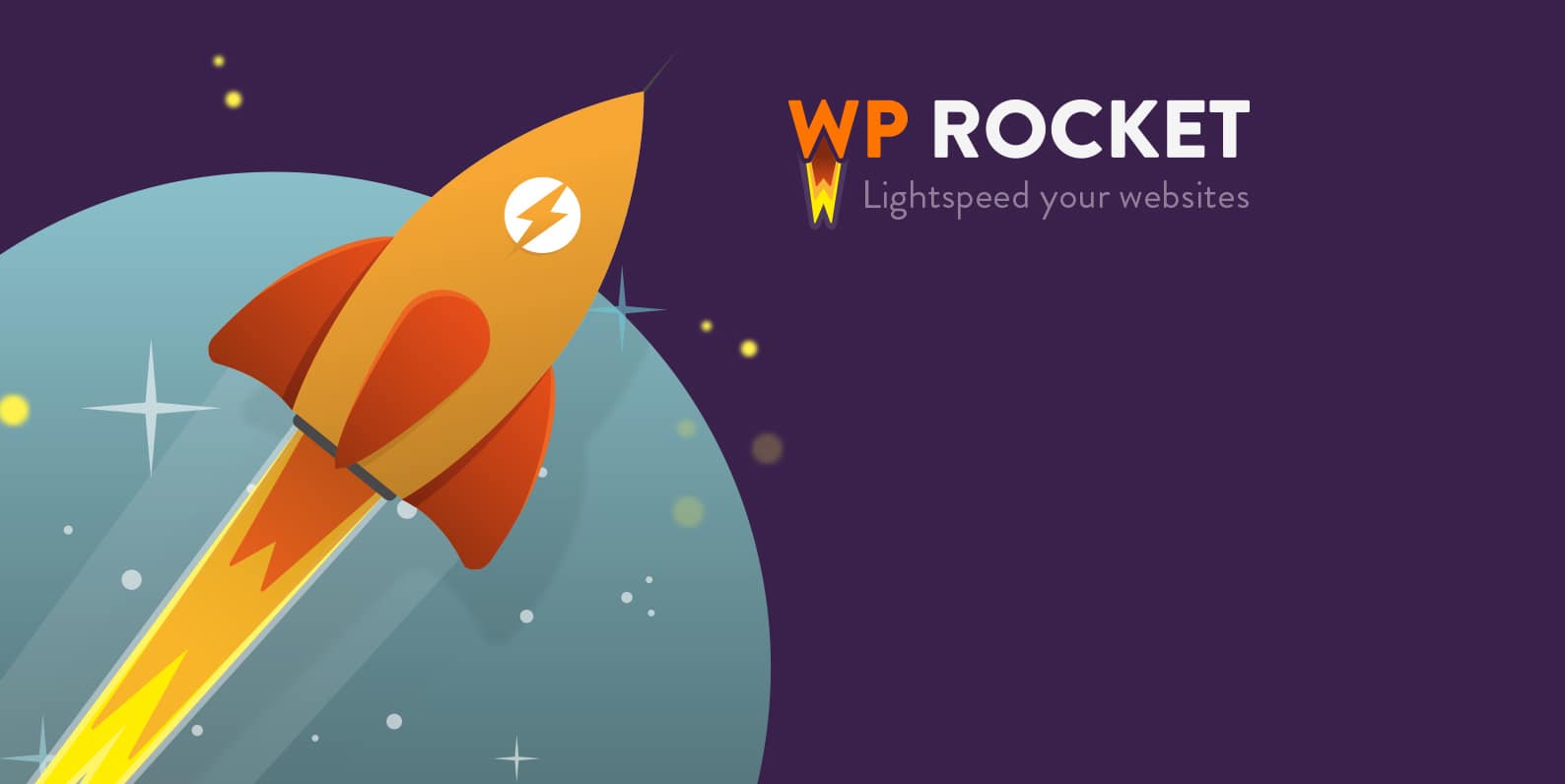 Speed can make or break a website nowadays, with slow websites meaning a poor user experience, higher bounce rate, as well as negatively affecting your SEO.
WP Rocket is the best WordPress caching plugin on the market. It allows you to instantly improve your WordPress website speed and performance with no technical skills required.
It automatically turns on the recommended features for your websites to help improve page load times. This is by far the easiest and most beginner friendly caching plugin. The only downside is that it's paid only, but I believe that it's totally worth it which is why I include it in all of our website care and optimization plans.
3. ELEMENTOR (Page Builder)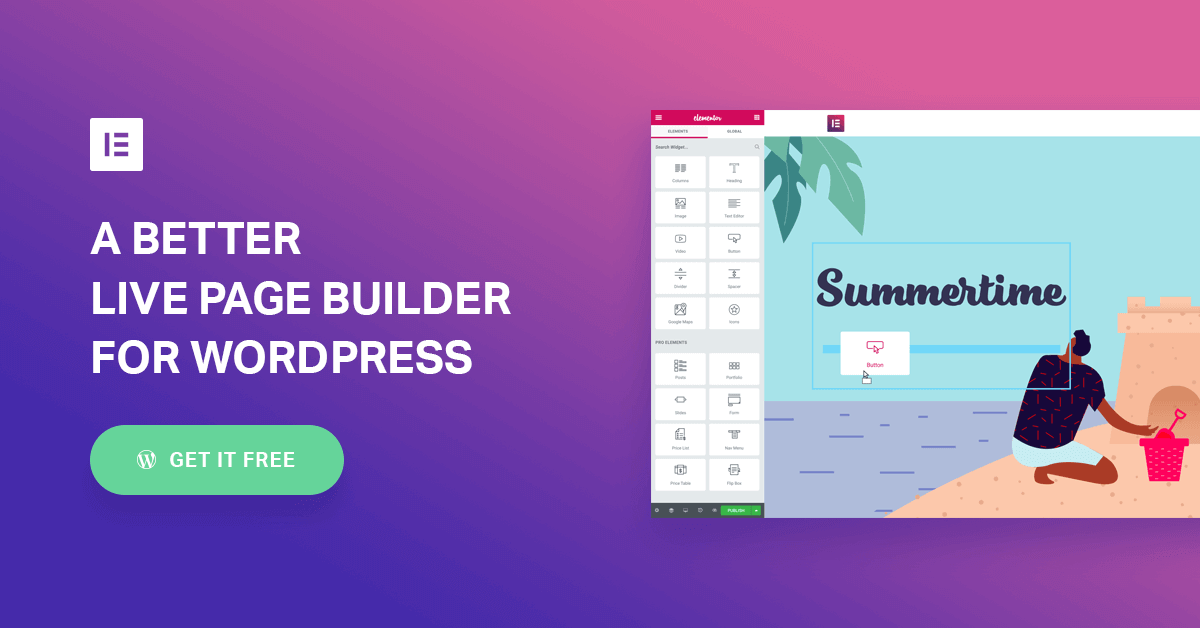 Elementor is a drag-and-drop WordPress page builder that has taken WordPress web design by storm. It had the deepest feature set, yet is very easy to use and master. Elementor is the most full-featured free page builder. There is also a Pro add-on to add additional developer features.
The page builder allows you to include very advanced functionality and design into your websites in a fraction of the time it would normally and in a much more user-friendly way.
Using the Elementor page builder is one of the best changes I have done in my business and I now only build website using it.
4. GRAVITY FORMS (Forms)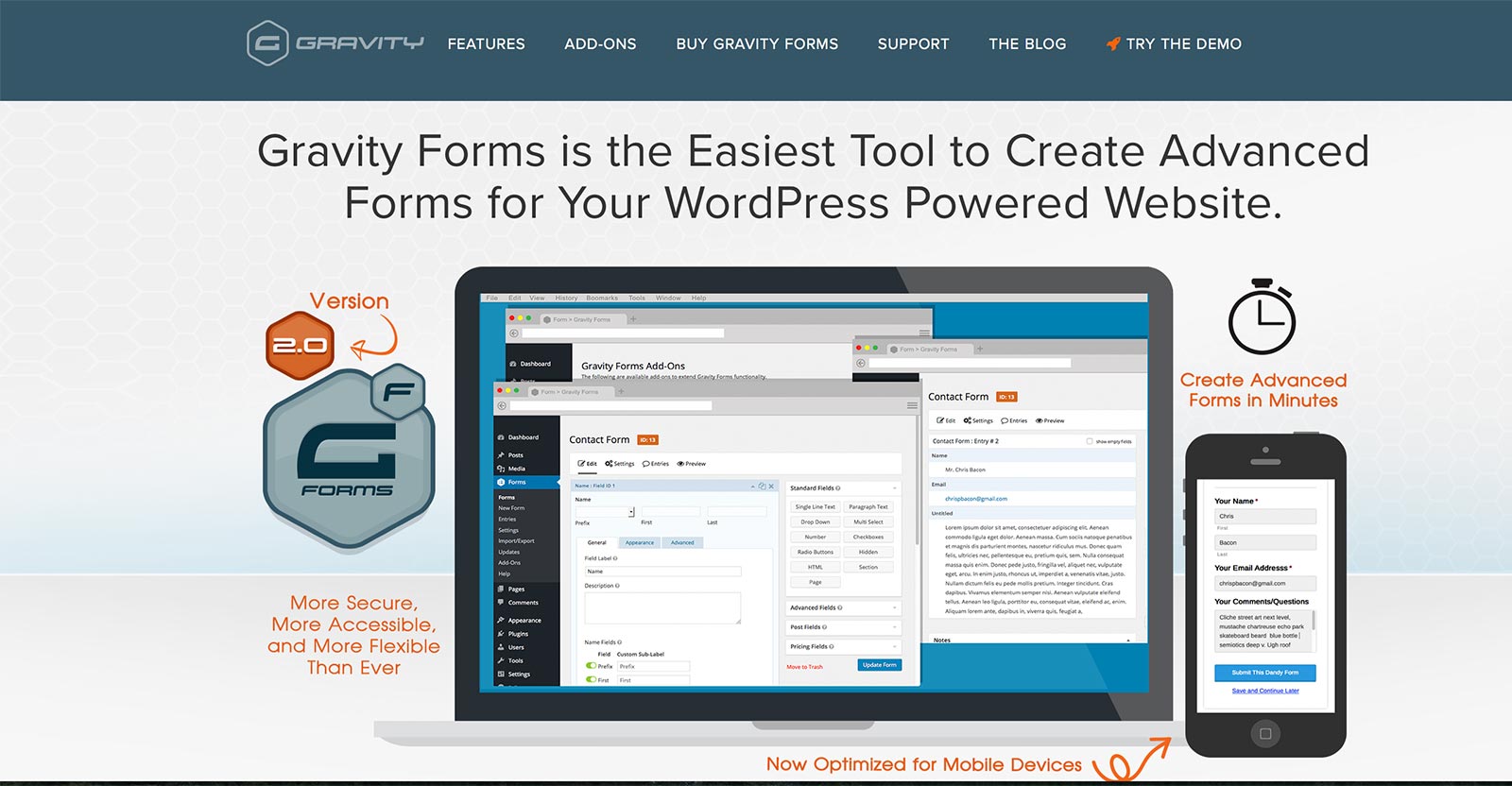 Every website needs to have forms, be it a contact form so clients can easily get in touch with you, an email subscription form, online order forms, payment forms, surveys, polls, etc.
Gravity Forms makes it super easy to make all of these types of forms. With Gravity Forms you can create a good looking form in 5 minutes that have lots of features and will integrate with all of the popular marketing and payment platforms.
5. UPDRAFT PLUS (Backups)

WordPress is a very secure system to have your website on, but you can always have issues. Whether you have a security issue like a hack, a server problem, a dodgy update or you accidentally delete something, you might want to have a back up of your website. In my opinion, you should always have backups of your websites as you don't know what might happen.
UpdraftPlus is the most popular WordPress backup plugin on the market. It allows you to set up automatic backups and safely store them on a remote location like Google Drive, Dropbox, S3, Rackspace, FTP, email, and more.
It also makes it super easy to restore your website from a backup. Their base plugin is free, but they also have a paid plan with extra features and priority support.
6. WORDFENCE (Security)

As a website owner, one of the most crucial things to do is to keep your site secure from the hackers. It is something that you cannot afford to ignore. There may be thousands of malicious bots on the web which can attack your website anytime and destroy your entire work in no time. That is why you must always prevent the spams and keep your website secure.
To keep your WordPress site secure, there are many security plugins available in WordPress. Among them, Wordfence Security is the one that I personally rely on. The plugin features Firewall protection, malware scan, blocking, login security, live traffic monitoring and a lot more. The plugin lets you monitor all your traffic in real-time including robots, humans, 404 errors, logins, logouts etc.
Moreover, the plugin has firewall application which prevents your site from being hacked. Blocking feature blocks all the known attackers, malicious networks which can be harmful to your site. To enhance login security, it adopts Two Factor Authentication while it also checks the strength of all the user and admin passwords. This technique can greatly help you to fight brute-force attacks.
7. WOOCOMMERCE (Selling Online)
WooCommerce is the most popular eCommerce plugin for WordPress used by over 4 million websites. It comes with all the powerful features that you need to create an online store.
Over the last few years, WooCommerce has established itself as the most dominant eCommerce plugin for WordPress.
8. WPML (Multilingual Website)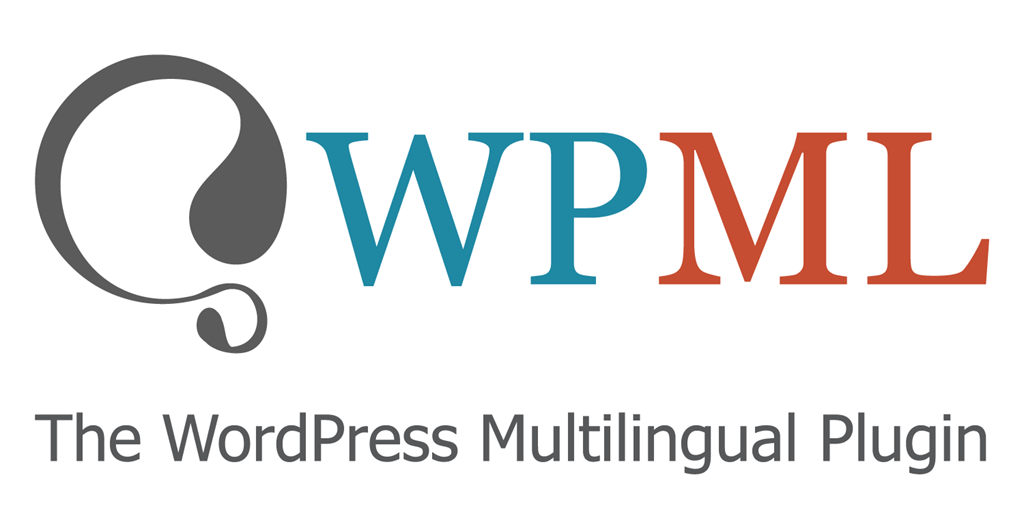 In our ever more global world, businesses are more and more interested in having their websites cater to different languages and different geographic locations.
Without a specific plugin, it can be quite difficult to create a multilingual website. As a native English speaking web designer who lives in Spain I am often in need to include different language options in my website builds. In my experience I have found WPML the best.
It is very easy to use, SEO friendly, and helps you easily create content in different languages.
9. MonsterInsights (Google Analytics)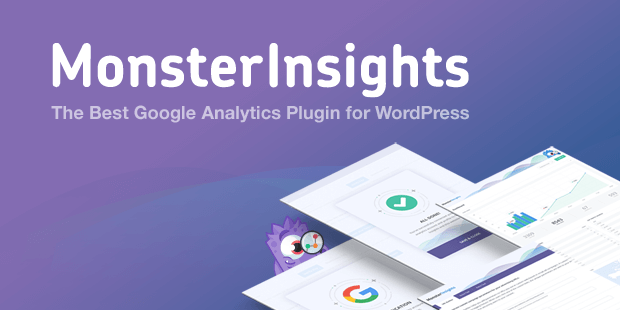 MonsterInsights is the best Google Analytics plugin for WordPress. It allows you to connect your website with Google Analytics, so you can see exactly how people find and use your website.
The best part is that it shows you all the important stats that matter right inside your WordPress dashboard.
MonsterInsights has a free version, but the true power of it only unlocks when you upgrade to the Pro version.
10. Mailchimps for WordPress (Email marketing)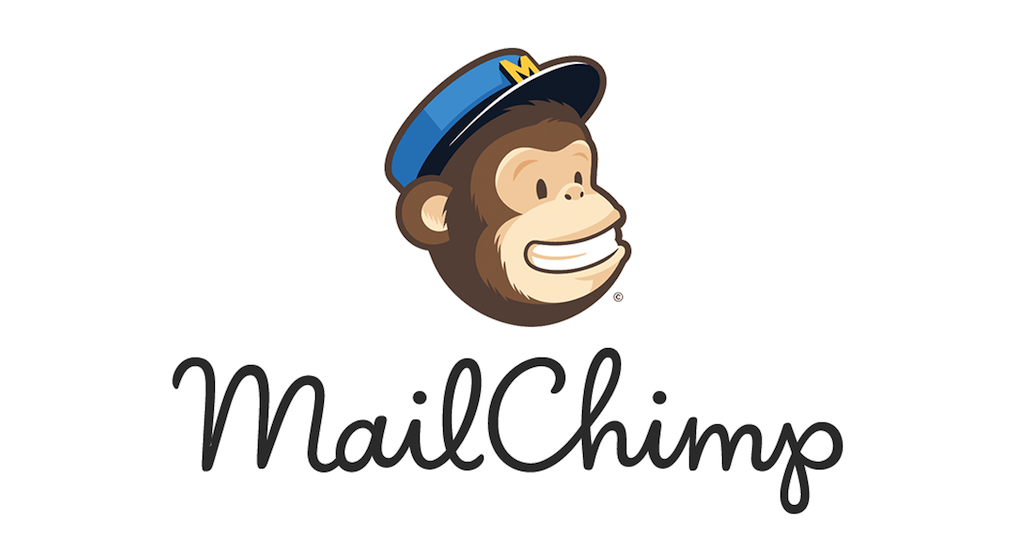 Mailchimp is probably the most popular email marketing service that businesses are using to manager subscribers and send email campaigns. To integrate MailChimp for a WordPress site is really easy with the plugin MailChimp for WordPress. It is a free plugin which allows you to add beautiful subscription forms in your WP blog. If you want to use the plugin for commercial purpose, you can try the premium version.
The plugin lets you create beautiful opt-in forms to add more subscribers to your email list. Besides, you can easily integrate the plugin with any other form on your site like contact form, comment or checkout form. It supports all the major form plugins like Contact Form 7, WooCommerce etc.